GIVE THE GIFT OF AKRON
Made in Akron is re-launching with pre-made and custom gift boxes filled with great stuff from big and small Akron area companies, local artists, makers and non-profit organizations.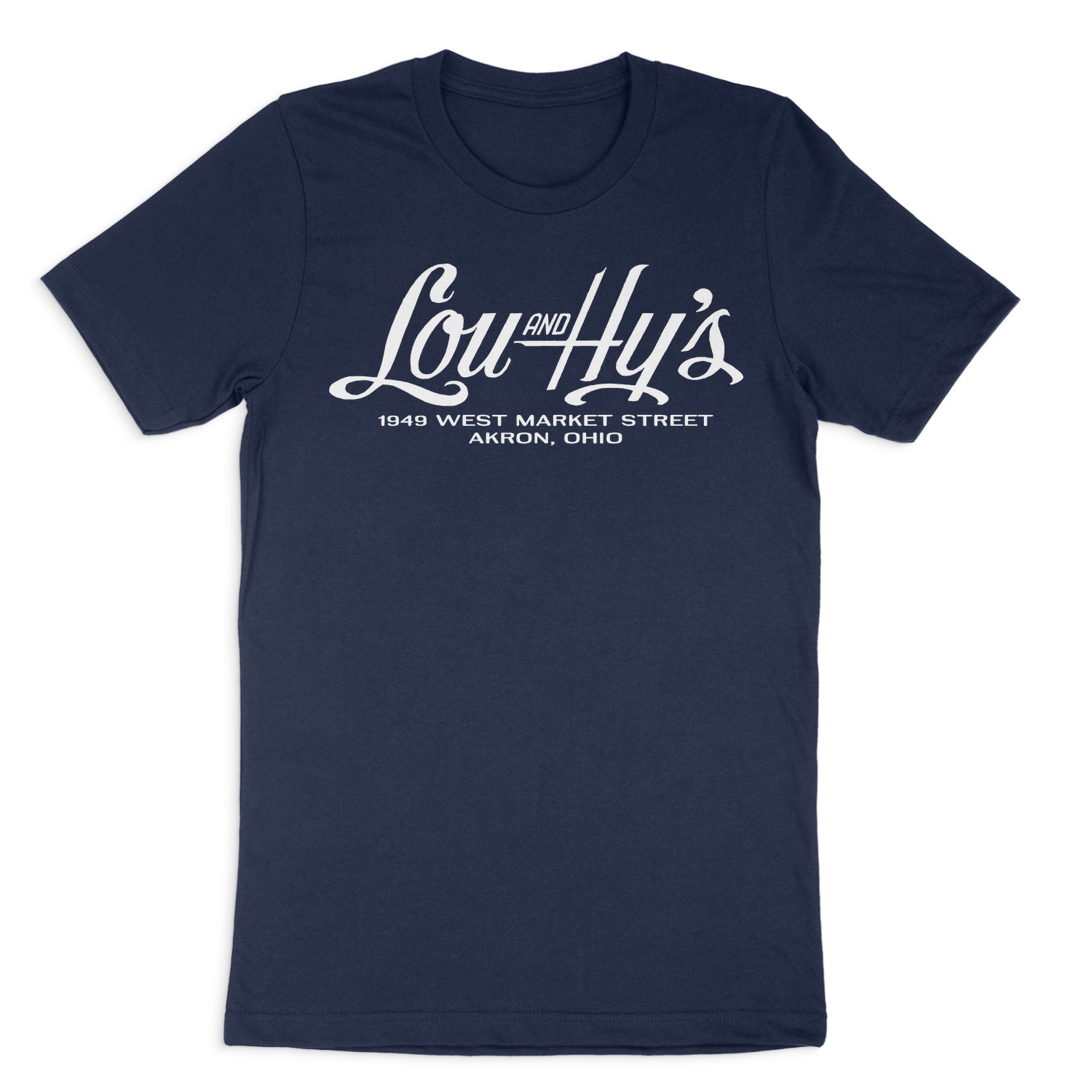 Vintage Akron
Lou and Hy's is the first in our Vintage Akron line, printed on tees so soft and comfortable you'll never want to take them off.
Shop Made in Akron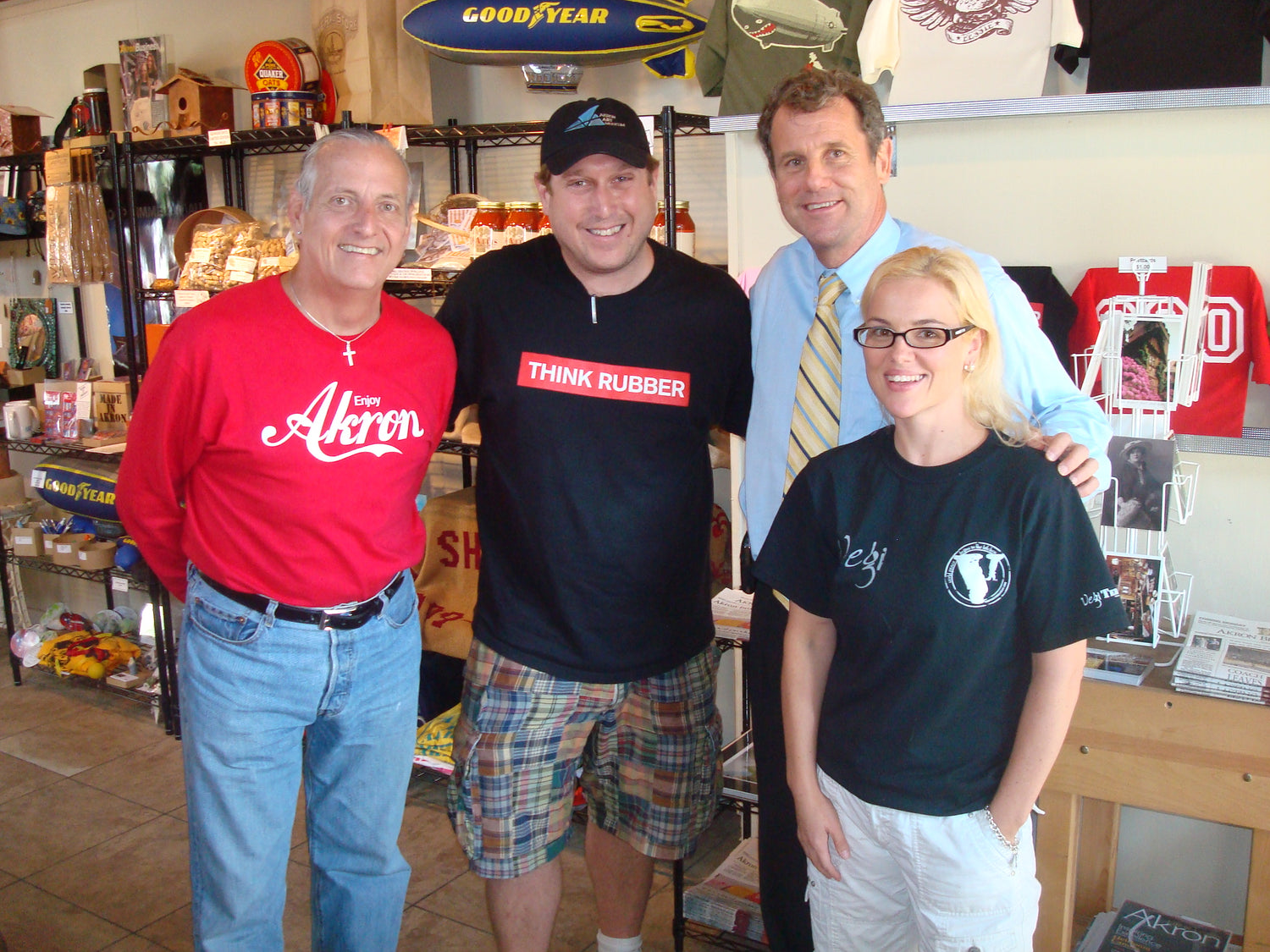 16 S. Highland Ave, Where It All Started
Way back in early 2009, we had a simple idea:
Start a store called Made in Akron and fill it with the best locally made products.
With the dedication of amazing people like Liz Tyran, Wayne Beck, Sarah Gorring and a host of talented others, they brought Made in Akron to life.
Without them, we wouldn't be here today.
This photo was taken in the spring of 2010, when Senator Sherrod Brown stopped by the store to thank Liz and Wayne for their efforts.
Left to right: Wayne Beck (RIP), Ed Gaffney, Senator Sherrod Brown, Liz Tyran, MIA store manager.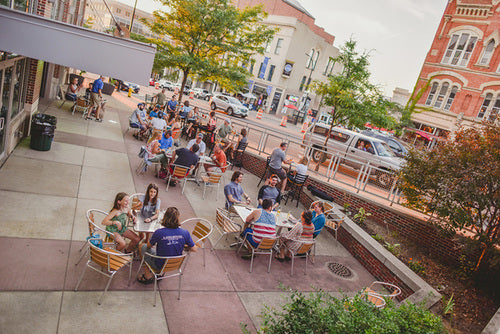 Send the Gift of Akron in a Box
Uniquely themed gift boxes, all filled with locally made products from both big and small Akron area companies, will be available for purchase and global shipment, as well as local delivery.
Request Info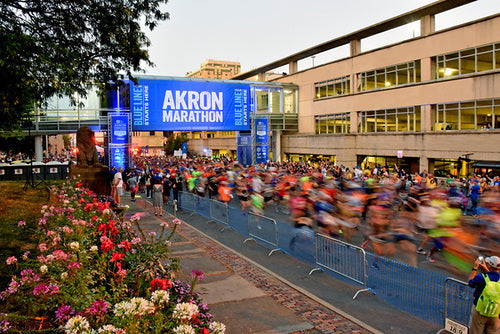 Custom Boxes for Corporations, Groups, Events & Weddings
Nothing makes a gift more memorable than something useful, delicious, and perfectly tailored to the recipients.
Choose local for your corporate and event gifting and share the perfect Made in Akron gift box with everyone you know! 
Curated wedding boxes, bags and 6-pack containers of Made in Akron goodies can be customized to create a truly memorable experience.
Request Info